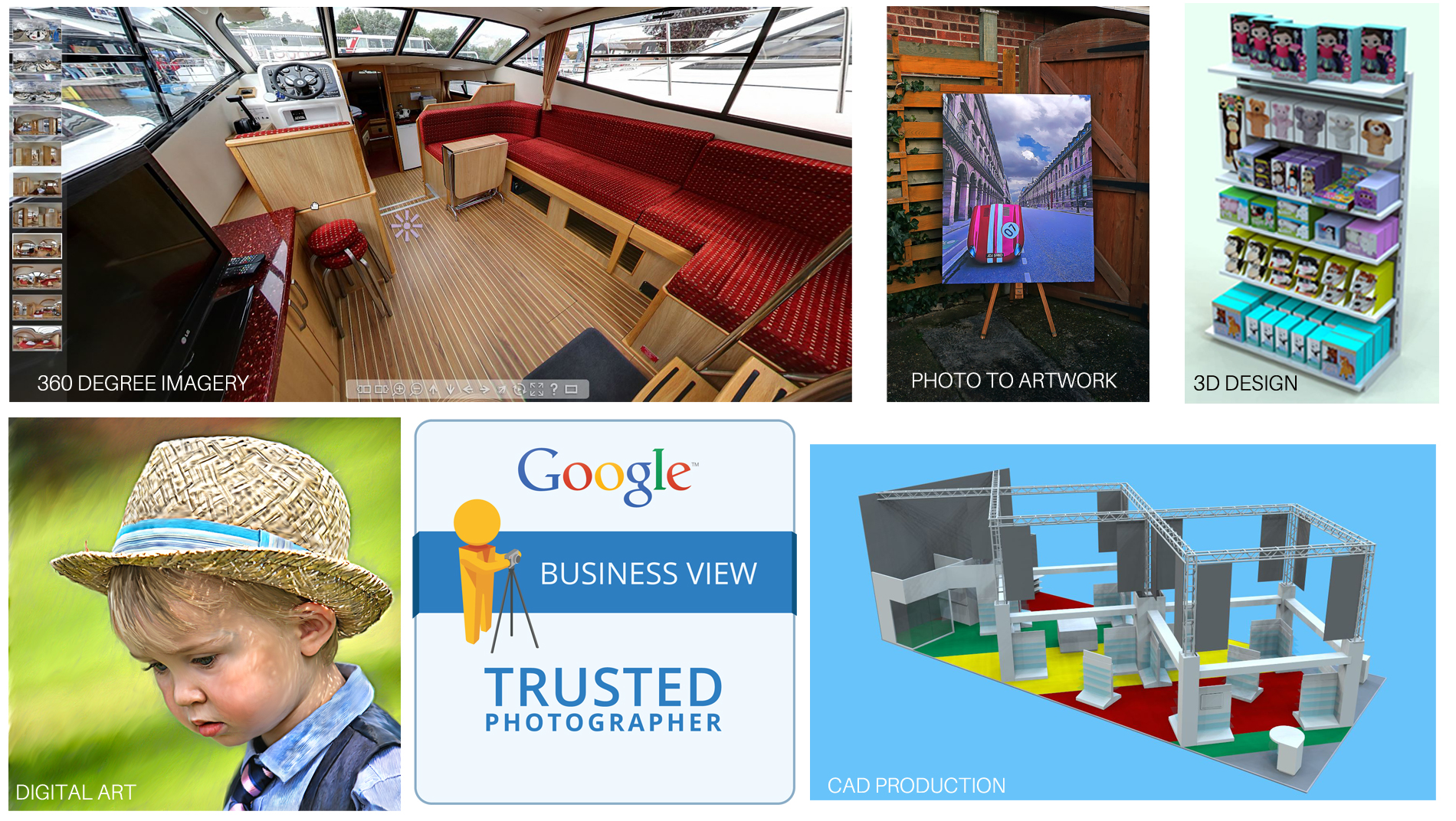 Welcome to MkCoPhotoDesign
Hello!  My name is Mark Comish, and although I am a photographer, I see myself much more as a digital image manipulator. What this means is that my specialities lie not just in taking the photograph, but in creating fresh and original ideas from what comes out of the camera. This could be a 'digital painting', where I take a photo and use various software techniques to authentically simulate an artwork that is then transferred to canvas. Or I could take photos using a 'fisheye' lens,  stitch them together and create a virtual world that you can walk through with the click of a mouse (I do this both as a Google Accredited Photographer and a Virtual Photographer in my own right). I am also currently developing skills in aerial photography using a camera equipped quadcopter, something I hope to have available as a service in 2015.  Finally, I create original advertising and logos for clients, for use in traditional media and the  web. From 15 years as a Watersports Photographer and Scuba Diving Videographer I learnt that, in this day and age, it is so easy to capture a great image on a reasonably priced digital camera that most people can do this. Therefore, to be in the imaging industry, you need to offer something not easily replicated and of real value to the client, at a realistic price.
This is the ethos of MkCoPhotodesign. It's just myself, great personal service, and a range of product that you don't commonly see. 
Google+