WHY WOULDN'T YOU DO THIS?

Most of us take photographs and have done so all our lives. Depending on your age, you may have hundreds of old prints stashed away in a box, a bag, up in the loft etc., or you may have thousands upon thousands languishing on a hard drive somewhere.  We rarely get the prints out as it's such an effort, and if most of our images are digital we have so many that the idea of looking back over them is just too daunting to contemplate.
So what do  most of us do? We look at the ones we took yesterday, then forget about them, putting them away amongst all the other 1000's of memories we've amassed.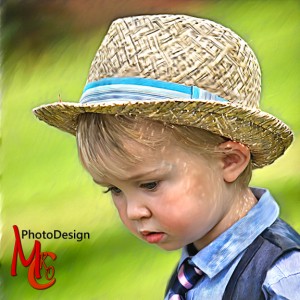 Let's forget about what's on our hard drives or in our attics for a moment and go inside our minds.  How does it feel when something jogs a 20 year old memory of a time,place or event that was so special, so emotive that it can pop back into your mind for a second, as if it happened yesterday, and bring a smile so wide it keeps you in a good mood for the rest of the day?
This happened to me recently. Something jogged my memory about my time out in Greece, working (if you can call it that) as an Underwater Videographer, making short movies of people who were trying Scuba Diving for the first time.
The memory was so emotive that later that evening I climbed into the loft, dug out my old bag of 'Greece' photos and found the 5″ x 7″ faded snap you can see above. The next day I scanned the photo then began creating the digital artwork you can see above right, and this image now hangs in my office as a large 16″ x 20″ stretched canvas print.
Most of us adorn our walls with clocks, ornaments, framed family photographs and pictures that we have picked up along the way, that appealed to us in one way or another.
But imagine buying an artwork that was not just generally appealing, but which evoked a deeply satisfying memory of the past, an image that resonates so deeply with you that it will bring you great pleasure again and again and again, as you pass it by on your living room wall.
There was a time when such an idea would be financially beyond the reach of many people. Traditionally you might give an old photograph to an artist who would create a artwork for you which could take days, if not weeks to create. Depending on their skill and artistic reputation the end result could cost hundreds, if not thousands of pounds.
In the early days of digital art the emulation of such traditional works was very unconvincing. Indeed, even today we can still see the photobooths that invite you to step into them for an instant personal  pencil drawing/watercolour/graphic image.
These dont work. I believe every human being can subconciously tell when there has been no artistic human input in terms of form,colour and interpretation, and somehow this leaves us cold. Anyway, it's not the image that was taken 'there and then' that we want, but an image that we already have from days or decades ago, a crumpled paper image sleeping in an old plastic bag or hiding as a bunch of binary 0's and 1's in a far flung corner of our PC,Ipad or Mobile Phone.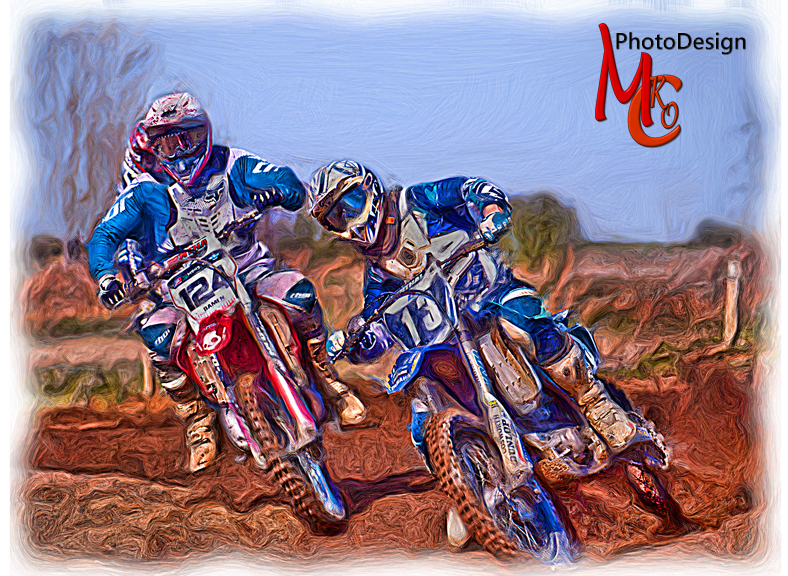 The cutting edge of present day imaging software understands that an image only has real impact for a human being when another human has direct and extensive creative influence over the process of producing an original piece of digital art.
My work combines the traditional manual creative processes  with the capability of advanced software to speed the whole process up dramatically. Yes, I often set up a whole series of parameters that I feel are right for what I am trying to achieve and simply press 'go'. However, there is also never a time when I dont get out my digital paintbrush and manually manipulate the image in accordance with what I feel  will provide the end result I am after.
The biggest benefit of these advances in artistic imaging technology is that we now have something that I call 'Personal, Affordable Art'
PRICES START AT £35 FOR A SINGLE SUBJECT DIGITAL PAINTING ON A4 (12″ X 8″) CANVAS
I CAN PRODUCE A LARGE (AROUND 30″ x 20″) ARTWORK THAT IS TRULY UNIQUE TO YOU, GENERALLY FOR LESS THAN £100.
THE WORK IS TYPICALLY PRESENTED ON HIGH QUALITY CANVAS STRETCHED OVER AN 18mm OR 38mm DEEP FRAME, READY FOR HANGING.
I CAN WORK FROM EITHER A DIGITAL IMAGE OR A PAPER PHOTOGRAPH UP TO 8″ x 12″ (A4) IN SIZE.
ONCE THE ARTWORK IS PRODUCED I WILL PROVIDE A SMALL 'THUMBNAIL' IMAGE FOR YOUR APPROVAL.
IF YOU DONT LIKE IT, YOU DONT PAY A PENNY.

Google+