Our Favourite Place
This is the stuff that really does it for us….. taking a basic image and transforming in into an original piece of art using a combination of the most advanced software programs currently available.
Advances in the field of Digital Image Manipulation mean you can turn almost any photograph into any kind of painting you can imagine.
The possibilities are so endless that we focus on two styles, HDR photographic manipulation and a specific painterly style………
Many People wouldn't even consider the possibility of approaching an artist with a view to arranging a sitting for a family portrait due to the extremely high cost involved.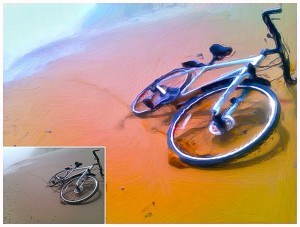 Thanks to the wonders of digital photography and the genius of software programmers, it is now possible to own a piece of original PERSONAL art at a price unheard of in the past.
To give an example, a 12″ x 16″ canvas in the style shown opposite can be produced from just £45 if you already have a suitable image to work from.
If you need us to come and shoot some images on location, this can cost from as little as £50 plus travel costs, and the £50 ACTS AS CREDIT against your first purchases.
Google+